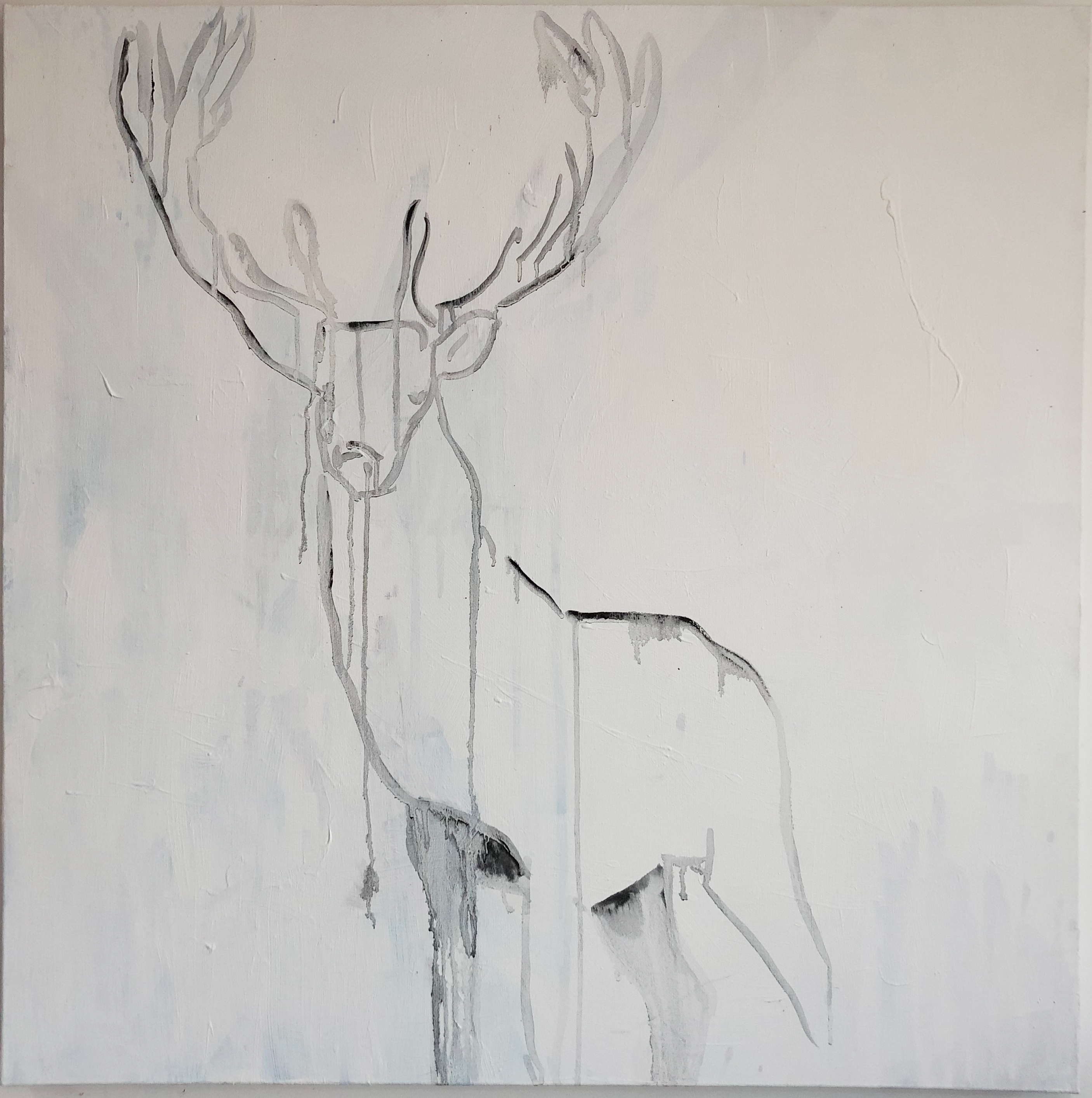 After leaving college, as I became more imbued with the world of work I seemed to forget any joy or talent I had in art. Despite maintaining a healthy passion for acousmatic music production, I stopped drawing and painting.

Perhaps the first piece I painted since leaving college is this acrylic on canvas painting of a stag which I did in around 2018. The piece was drawn from an outline projected onto a canvas already featuring several layers of paint and prepared with white gesso, providing a rich texture. The outline was then painted in using watered down acrylic paint.

The plan was always to paint the stag in using oils, but the piece has somehow made its way onto the wall of our home in this state, where it has been hanging for several years now.

Despite being immersed in the world of digital painting, illustration and code, I have every intention of returning to physical painting as a form of expression.